Please login to the client area.
In the client area, we continue to "My Products & Services"bij clicking on the "Services"




Next you select the corresponding product by clicking on the "Active" button.





The backup dashboard apears. Please click on "Manage Backups" button to enter the Acronis backup portal: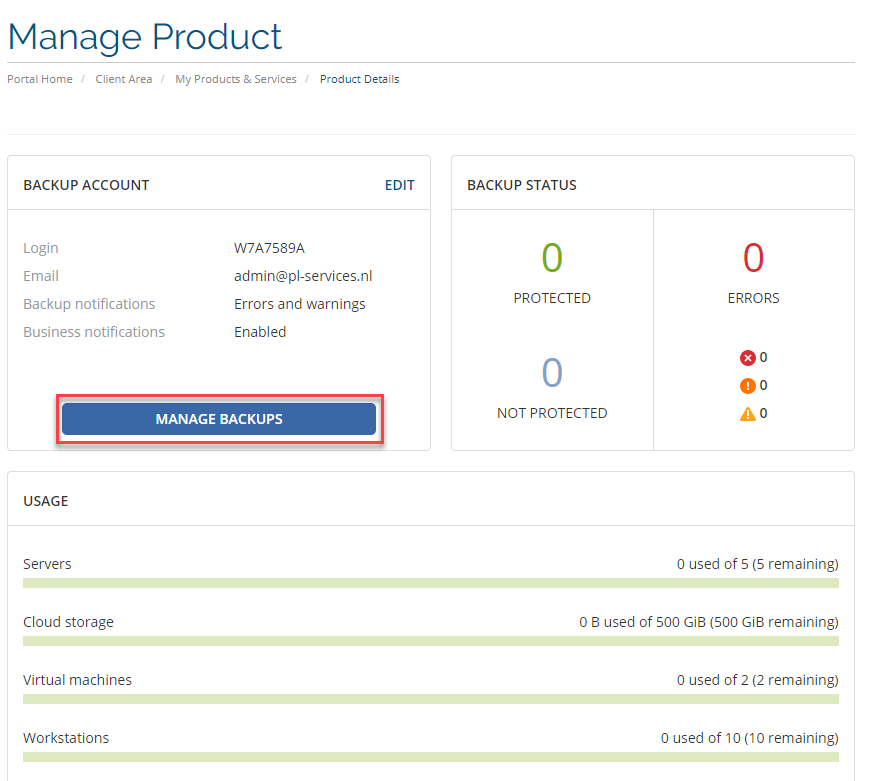 Acronis portal opens. Please click on "Backup & Disaster Recovery" button to enter the management dashboard for your backups in the Acronis portal: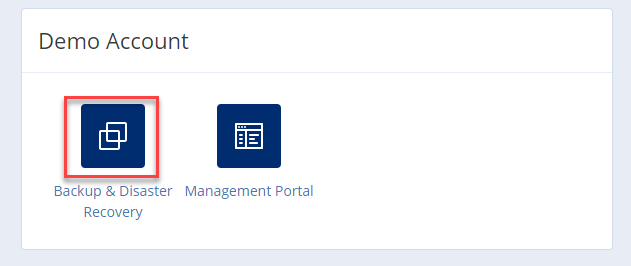 The Acronis portal dashboard opens. By first enter please accept the terms of use. After this, the dashboard will appear.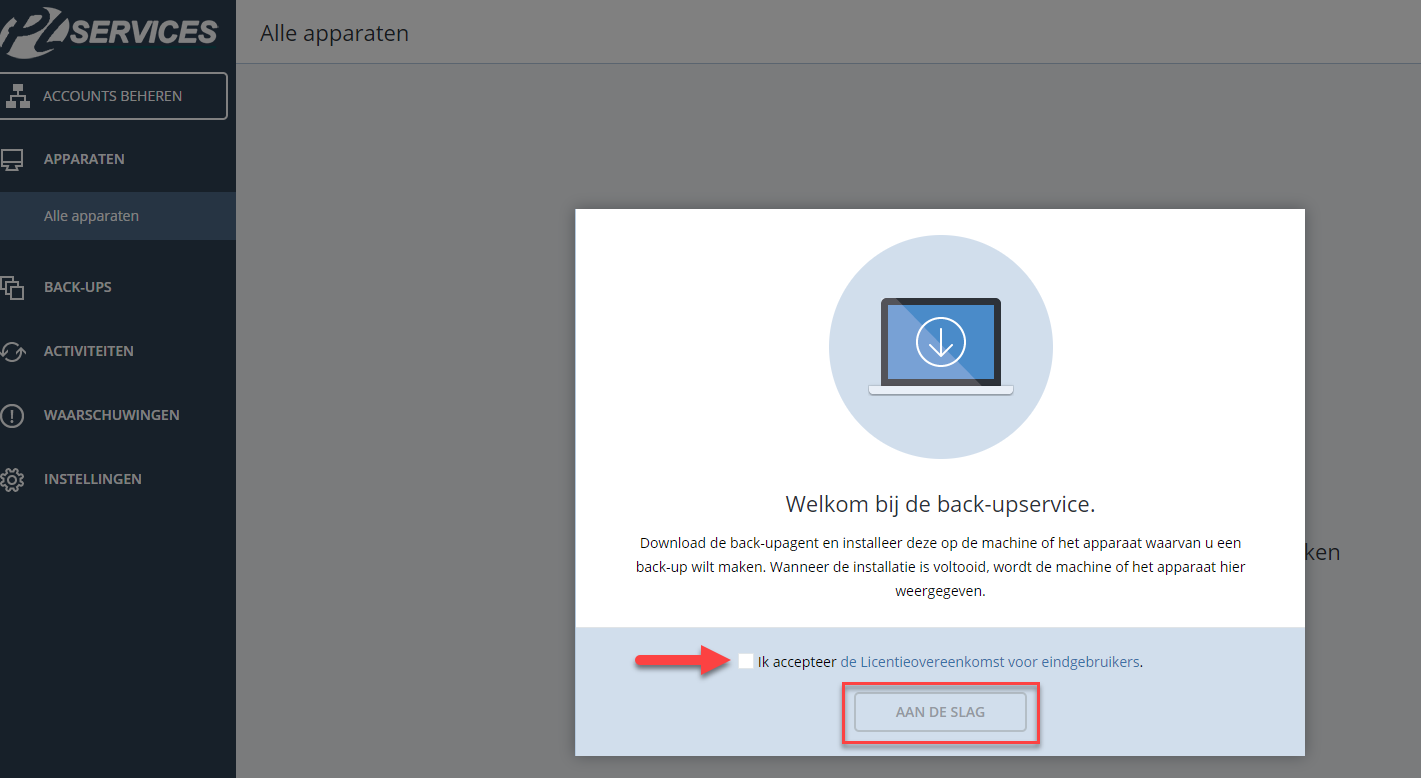 Now you are in the dashboard and can you add your devices to your backup plan.